Vilnius and Kaunas urgently laser printers refilling cartridges.
We refill all types of laser printer cartridges and, for a refill price, we'll replace your printer cartridge with a refilled and ready-to-use cartridge on the spot.
Choose us for the best price (from 12eur incl. VAT). We will give you an exact price on arrival, or you can contact us at the contact details below and tell us the printer model / cartridge model.
We try to have all the most popular cassettes on site:
HP 285A / 435A / 436A / 278A / 283A / 505A / 280A / 279A
Samsung D1042 / D104 / D101 / D1052 / D111 / 1710 / 1520 / 4216 / 4100 / 4200 / D1092 / D117 / 4655 / D1082 / 406
Xerox 3120 / 3130 / 3020
Canon 725 / 712 / 713 / 737 / 103 / 303 / 703 / 737 / FX9 / FX10 / 315 / 519 / 719 / FX3 / 731
Minolta 1480 / 1490
Ricoh AC104
Brother TN2200 / TN2210 / TN2220 / TN2225 / TN2280 / TN2010
Epson 6200 / 4518 / 4519
If you need a rarer cartridge, please contact us and we will order it before you arrive.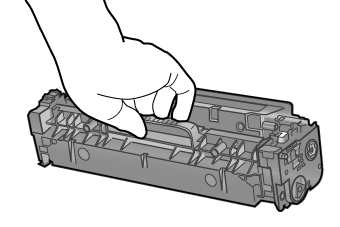 What is a cartridge refill?
Cartridge refill - a term originally referring to the replacement of the toner printing powder inside with new toner when it runs out. In the past, it had nothing to do with replacing a new cartridge as it was mainly just a further replacement of the cartridge drum and/or chip.
A refilled printer laser cartridge is a laser cartridge, also known as toner (although toner is really just powder), that has been refilled. This method allows the cartridge to be reused efficiently, saving the cost of buying another brand new cartridge (which could be as much as 3-4 times higher).
Refilled cartridges usually give good to fair results. However, as they are not completely newly manufactured, they may have minor or major flaws, e.g. residue after each print, some powder crumbling out of the cartridge. This can lead to contamination of the printer or the printed sheet. This may result in a lack of maximum quality or the printer itself may need repair. In fact, the manufacturer has usually not foreseen a refill procedure and has only foreseen one operating cycle. As a result, even though the cartridge is refilled, other parts are worn out and additional holes are made/drilled or punched to fill the toner.
Nowadays it has become possible to offer a new factory-filled cartridge at the refill price. Therefore, both for responsiveness, both for quality the process of refilling the same cartridge, as previously understood, has become obsolete. Refilling the cartridge is now understood as simply replacing a cartridge with one that has already been filled.
Quality comparison - cartridge refills vs. new analogue premium Cassettes
A test was carried out and the relative number of customers who were satisfied with the cartridge filling results and the quality of the analogue new cartridge was calculated. It was found that for the new cartridges there are practically no quality complaints (0.5%), and this is mostly only for small things. However, when it comes to refilled cartridges, up to 20 times more customers complained about the quality of the cartridge. This was mostly due to the original non-replaceable parts being worn out and the resulting toner powder bleeding through. After all, the same cartridge has been refilled many times. Therefore Techremontas no longer offers old cartridge refills and tries to offer only new cartridges at the best possible price, sometimes even better than the price of an old refill.
Original pre-filled cassette or a new high quality analogue one?
It is often a misconception that an original refilled cartridge is better than a new replacement premium (quality made) analogue printer cartridge. Roughly speaking, each cartridge consists of the following main parts: the cartridge body (plastic housing, springs, blades, etc.), the drum, the magnetic shaft, the toner powder and the chip. After all, after a quality cartridge refill, where not only the powder is replaced, only the plastic housing with the wearing parts remains original. Which is not even designed to be disassembled and modified. So it follows that a truly original refilled cartridge cannot be better than a quality new replacement cartridge.
How does the printing process work?
The printing process starts by charging the electrostatic drum, which is responsible for printing. Each cartridge has its own dosing procedure for the type of powder. Which depends on the grams of the cartridge as well as the printing speed. Most cartridges have a built-in chip (a microchip, also known as a chip) that counts the number of pages printed.
Why do I need to change printer cartridges?
Most printer toner cartridges are sold with eco-labels. The buyer is obliged to return them to the manufacturer for recycling and reuse. Most independent organisations that sell toner cartridges do so by refilling and reusing the original manufacturer's cartridges that they have received from large recycling companies.
Techremontas contacts if you need a cartridge refill too!
Cassette refilling, news