Vilnius and Kaunas to be carried out coffee machine repairs and diagnostics.
We provide out-of-warranty repairs for domestic (home) and professional coffee machines:
Correcting AEG, Bosch, Breville, Clatronic, Delonghi, Durgol, Esperanza, First, Florina, Krups, Master Coffee, Philips, Saeco, Saeco-Philips, Saturn, Sencor, Tramontina, Zelmer coffee machines
We repair all types except capsule
If you are insured, we can issue a repair certificate to the insurance company.
We provide free descaling during repairs.
Reprogram the firmware.
Replacing and repairing defective components and boards.
We re-solder various components.
We carry out diagnostics before carrying out repairs.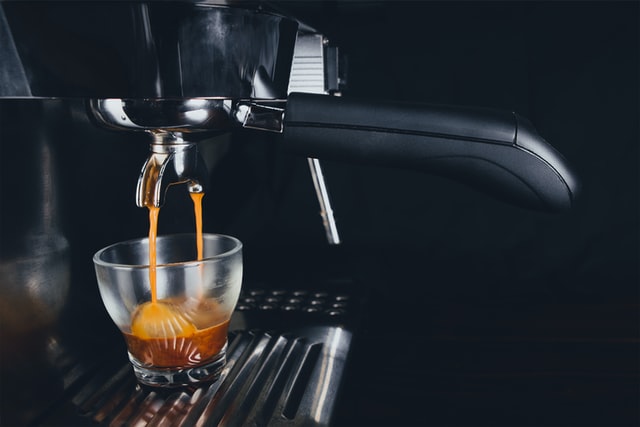 Tips on how to keep your coffee tasty and minimise the need for coffee machine repairs
Before taking your coffee machine in for repairs, find out what causes may have caused them to prevent them from happening again. Or maybe the coffee doesn't taste bad because the coffee machine is faulty, but simply because the coffee isn't brewed properly? Here are the 4 most important tips.
1. Rinsing the coffee machine
Rinse the coffee machine regularly. Following this maintenance tip and doing it regularly will ensure that your coffee machine runs smoothly and produces perfect drinks. This tip is the most important.
How to rinse correctly? First, empty the portafilter. Then add hot water to the coffee machine and run it as if you were making coffee. This helps to clean any remaining residue. Rinse the coffee machine with hot water every time you use it. Rinse the portafilter at least once a week with coffee cleaning powder.
2. Use water of the right quality.
If you want your coffee machine to last a long time, fill it with good water. What is good water? Cold, soft, filtered water. Tap water can damage your coffee machine over time. If you add tap water, which is high in minerals, to your coffee machine, and add heat and pressure, you will have the perfect recipe for rust and coffee machine repair.
Some coffee machines have a built-in water filter and softener. If your coffee machine doesn't have one, get a water filter for your tap. Even a Brita jug is suitable. If you use bottled water, avoid brands that say 'spring water'. Spring water is not filtered and will harm your car just as much as tap water.
3. Kitchen cleanliness.
If your kitchen is messy and full of crumbs, this can damage your coffee machine. Why? Small bugs can look for leftovers in your machine. The damage that insects can do to your coffee machine can be costly.
4. Read the instructions thoroughly.
If you have invested in a home coffee machine, be sure to read the manual and familiarise yourself with all parts of it, especially maintenance. Knowing how to properly maintain your coffee machine will help you avoid breakdowns in the first place.
Need a coffee machine repair? Contact us today. Our contacts.
Coffee machine repair news and tips